akamekurisu
«●□●, Still need Natsume Takashi Nendoroid ○°A°○»
Laatste bezoek
5 uur geleden
• Ingeschreven
4 jaar geleden
• 14,491 hits (4,827)
Over
Hello, I'm An, a Vietnamese collector. For me, it's a pleasure to meet and keep in touch with the talented person like you.


And for knowing each other further, let me introduce the characters I love.
I'm a big fan of Mr.Hc aka Samatoki Aohitsugi from Hypnosis Microphone and Kaoru Hakaze from Ensemble Stars
"Life is not fair"
Samatoki Aohitsugi from Hypnosis Microphone
His name in Kanji (碧棺左馬刻) is hard to write, right uwu ? This one is a cinnamon roll, surely. In his character song, "G anthem of Y-CITY", it is stated that he became a yakuza for his little sister, Nemu Aohitsugi,'s sake. Due to some reasons (domestic violence), so he refuses to raise his hand against a woman. He is the ex-member of the legend team, The Dirty Dawg, now is the leader of Mad Trigger Crew, and also the youngest member in this division. You can say this guy a hot-headed who can start fight over the smallest things, but sometimes he acts compliantly and makes the others surprised uwu. Like his name, this guy is a hardcore with kindness uwu
Kaoru Hakaze from Ensemble Stars
羽風薫 is his name in Kanji. This guy is easygoing and gentle. A member of UNDEAD and The Marine Bio Club. His hobby is surfing, he also like the sound of the waves uwu. Some (maybe lots) do not like him, because his flirting and his attitude towards the girls. But as he assures, he never touch anyone without their permissions. This guy is not fond of exercising, he just want to enjoy his school-life freely. Even he makes you think that he only interested in girls, but this guy also care about his friends and juniors (so much).
"Once you've been loved once and have loved once, you cannot forget it"

Natsume Takashi (夏目 貴志) from "Natsume Yuujinchou"

Look at him, the pure cinnamoroll need the protection. He was lived in a childhood that nobody ever wanted: he can see "ayakashi", but no one believed. He was called "a liar" even he was trying to speak the truth. Until Natsume came to Mr.Fujiwara's house, where he can made new friends, a fateful with Nyanko-sensei and others, he no longer been lonely again. Yeah, at least until the secret of the book revealed to somebody...
~*~*~*~*~*~*~*~*~*~*~*~*~*~*~*~*~*~*~*~*~**~*~*~***~**~*~**~*~*~**~*~*~**~*~**~*~*~**~*~*~*~**~*~*~**~*~*~**~*~*~*~*~**~*~*~*~*~**~*~*

Most favourite couple: Decim and Chiyuki from "Death Parade"
The one who was dead and the one who can't die.
The one who can have a new life and the one who just be there forever
Will there be season 2, or a after story when they meet again, even just a moment ?
I need something to cure this sadness...



I MAY HAVE A SMALL COLLECTION TODAY, BUT I'LL HAVE A BIG COLLECTION SOMEDAY >:D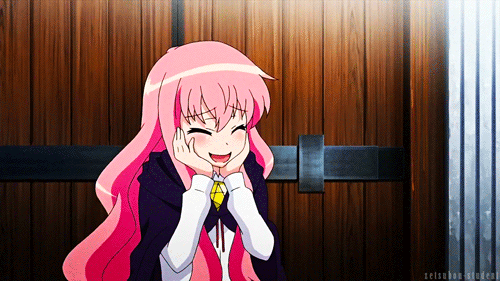 TV serie(s)
Natsume Yuujinchou, Kyousogiga, Hataraku Maou-sama!, Fukigen na Mononokean,....
Boek(en)
Pandora Hearts, Vanitas no Carte, Fukigen na Mononokean, Owari no Seraph
Spel(len)
Onmyoji, Last Period, Food Fantasy, Azur Lane, Icchibanketsu, BSD Mayoi Inu Kaikitan, EnStars, Touken Ranbu, Merc Storia, Flower Knight Girl, Granblue Fantasy, BtA, Love Live! SIF, Bang Dream!, The Idolm@ster Cinder & MilliLive, EnStars
MOE Punt(en)
Inhuman, Tsundere, Mascot
Muziek
M.T.C (HypMic); Muse, Roselia, Afterglow, AKB48/0048, UNDEAD (EnStars)