Back on February 7th Alter previewed its new ALTAiR boy's figure line at Wonder Festival 2010 [Winter]. The first male chosen to introduce us to ALTAiR was Natsume Takashi accompanied by Madara (Nyanko-sensei). Based on an illustration from Natsume Yūjinchō the ongoing series by Yuki Midorikawa serialized in monthly LaLa. Natsume Yūjinchō is the story of an orphan boy who inherited from his grandmother Reiko the ability to see sprits. When Reiko passes away she leaves Natsume with Yūjinchō (the book of friends). A book which contains the names of spirits Reiko bullied in her servitude. Yūjinchō is a highly coveted prize in the spirit world which causes Natsume to be constantly chased for the famous book. With the help of Madara a powerful spirit (though Natsume calls him Nyanko-sensei) Natsume decides to dissolve the contracts bound to Yūjinchō. Natsume was released as an exclusive run in July 2010. Now let's find out if Alters new ALTAiR's boys line succeeded in capturing Natsume's good natured character.
ALTAiR based the figure on this gorgeous illustration. Natsume and Madara (Nyanko-sensei) peacefully sitting on a tree behind a shrine.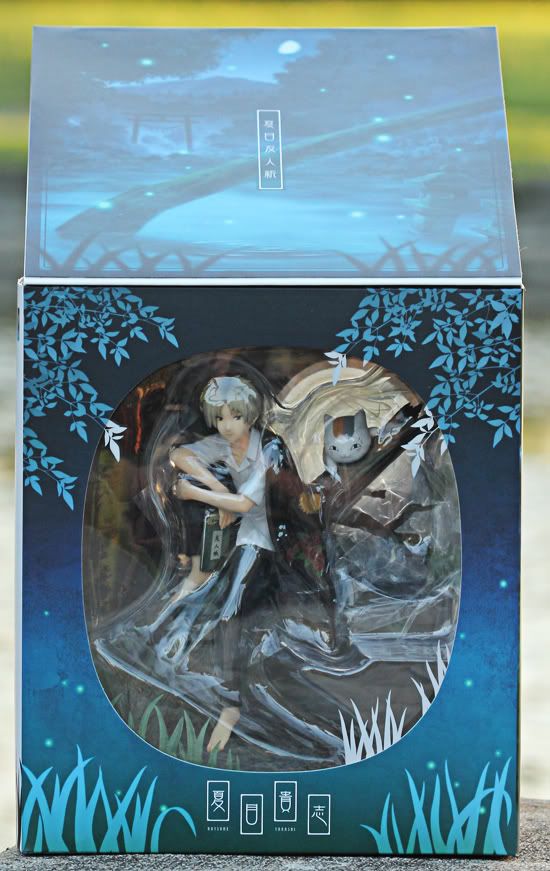 ALTAiR's packaging on their launch into their boys' line is quite impressive. On the top left hand side we have a green sticker which reads NAS. Across on your right hand side ALTAiR logo is printed. Vertically on the left hand side we have blue kanji reading "Natsume Yūjin-Chō". With beautiful leaves and grass on the box we also see a preview of Natsume and Madara (Nyanko-sensei). The front of the box flips open to reveal Natsume through his clear window surrounded by leaves, grass, and fireflies. The flipped lid is the background of the beautiful illustration with white kanji in the center reading "Natsume Yūjin-Chō". The lid once closed stays in place thanks to two magnets on the bottom left and right of the box. The blue hues used throughout the box along with the presentation have made this one of my favorite boxes up to date.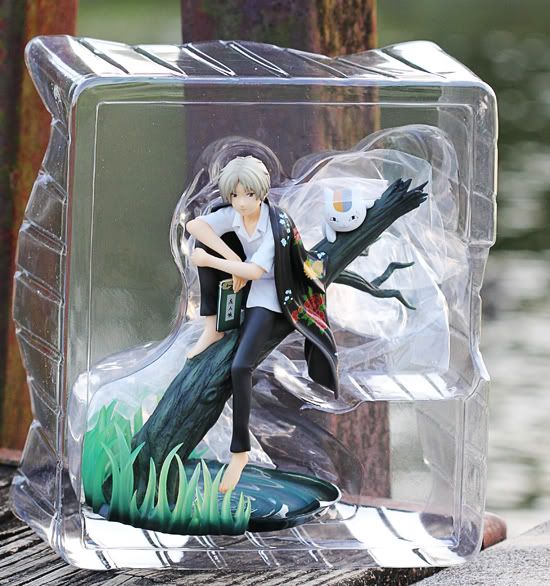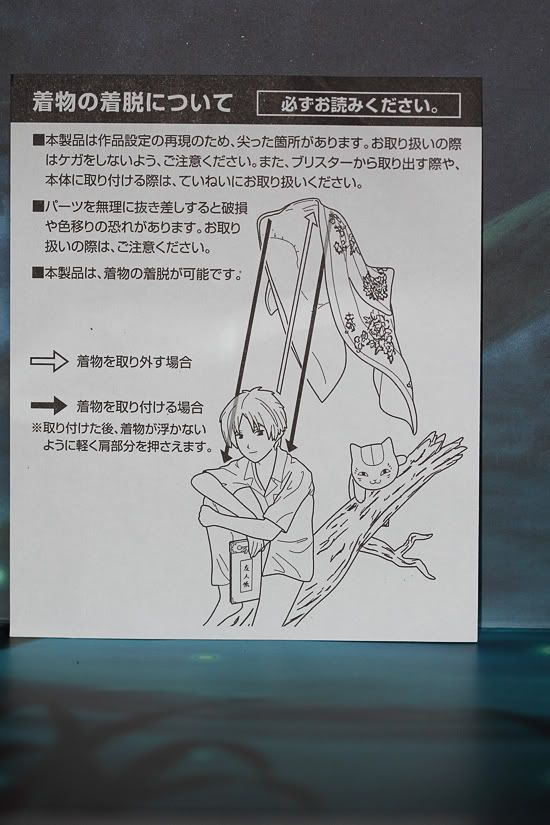 Inside the packing you have Natsume and Madara (Nyanko-san). Natsume is already attached to his base. There is no need to worry about placing him on any pegs on the tree branch. Natsume's only accessory is his lovely Kimono. You have the option of displaying him with or without the Kimono. ALTAiR was kind enough to include instructions on how to properly remove or add the kimono.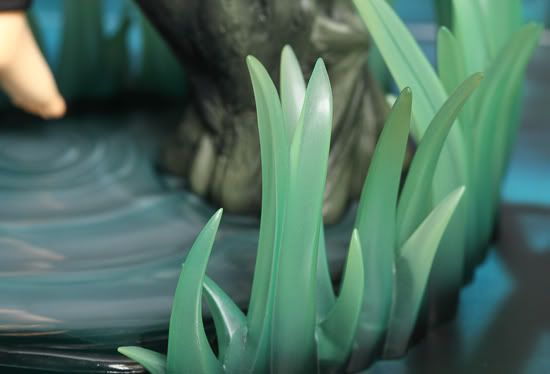 The first thing that caught my eye is the stunning base. You have the blades of grass covering the root of the tree as it hangs over water. It beautifully captures the original source illustration.
The blades of grass have a transparency to them which gives them the feel that they are swaying.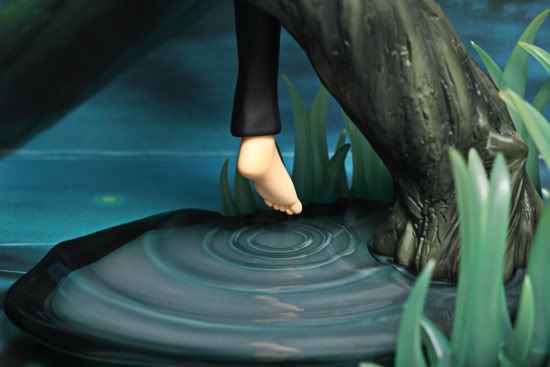 ALTAiR did a fantastic job on the lake. The base of the lake is painted light blue with a darker shade of blue to highlight the ripples. A clear plastic overlay with the detailing ripples gives it that full effect caused by Natsume foot.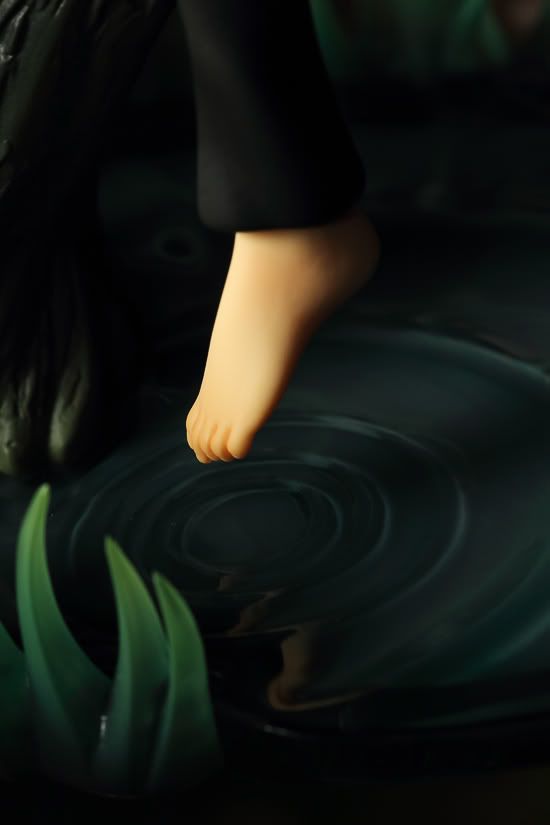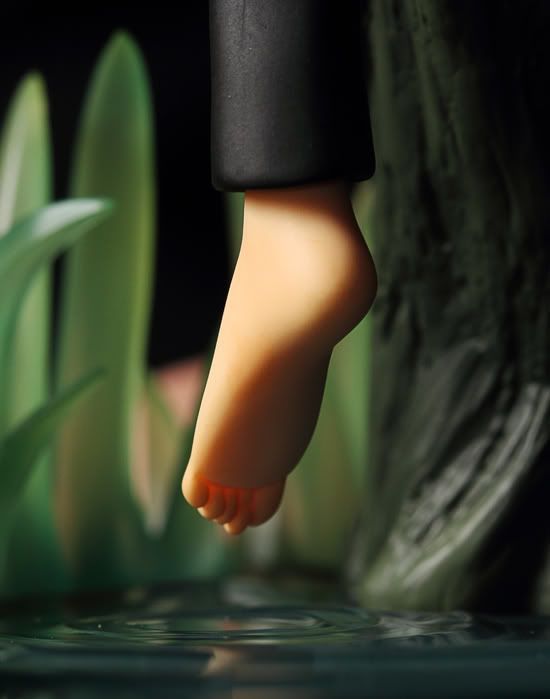 Here we have a closer look at the ripples in the lake along with Natsume's cute toes.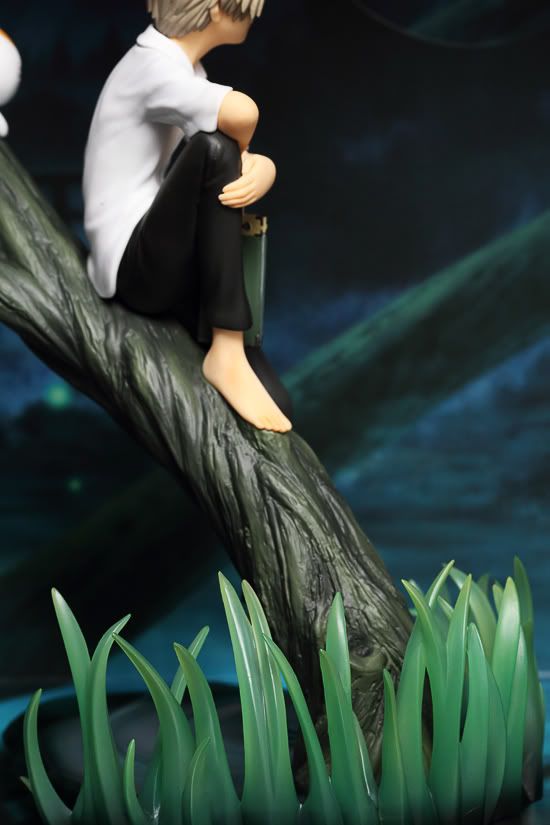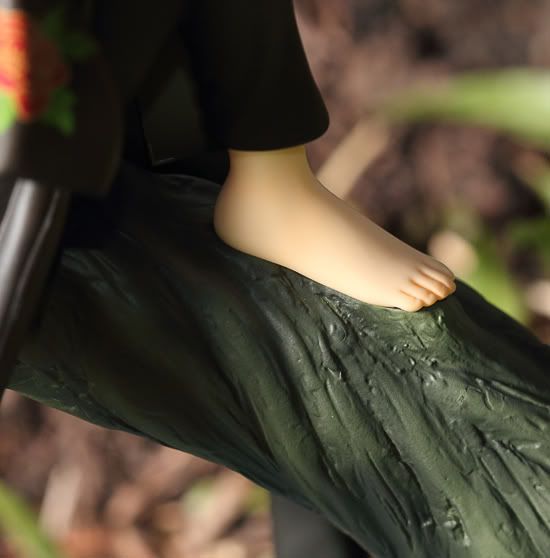 The color gradient used for the tree bark is gorgeous. The bark looks like its aged and it is covered in green algae.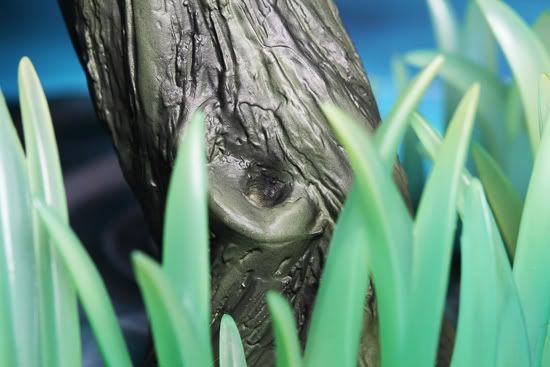 One of the beautiful detailing on the tree itself is the gnarls located on the bark. Once again the colors give it that extra punch that gives the tree its mature look.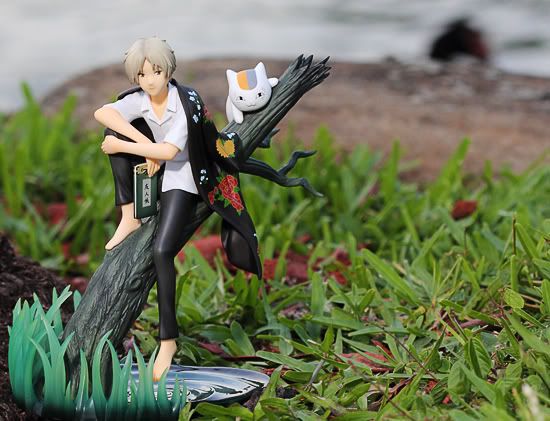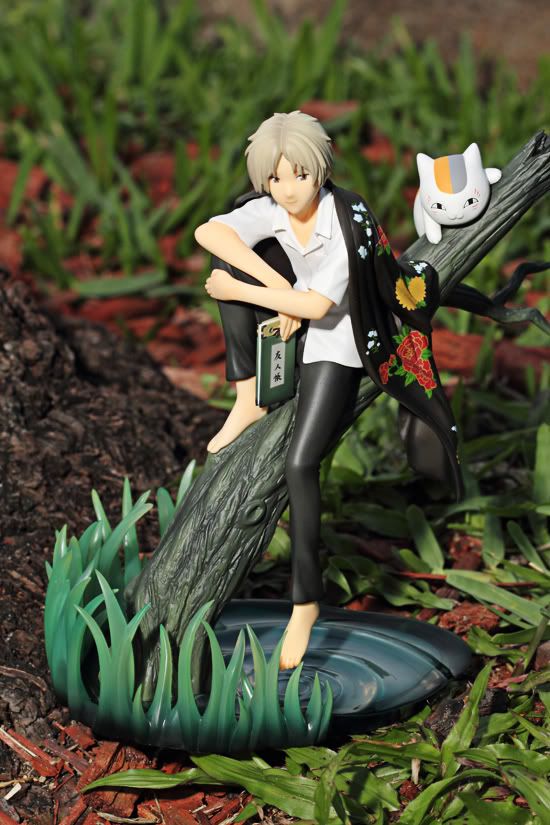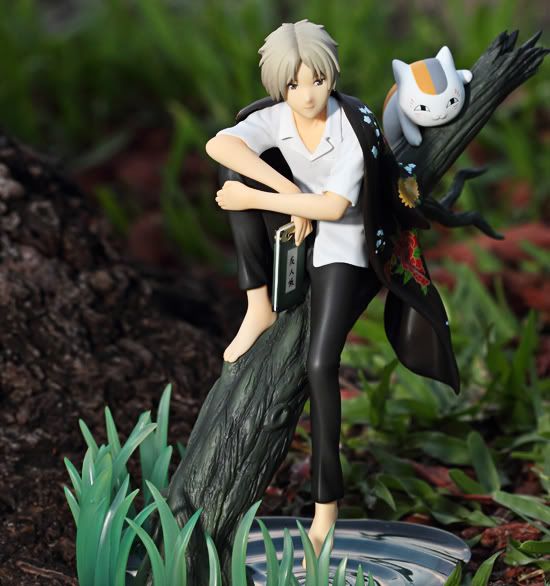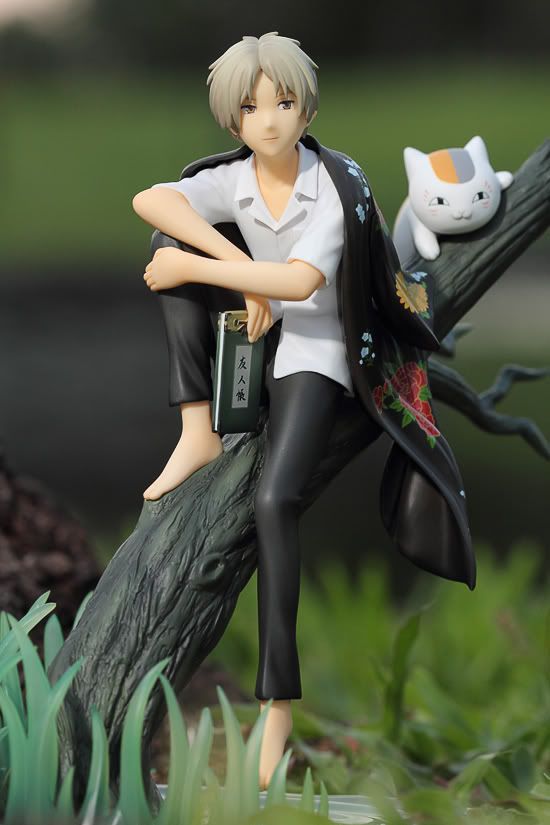 Out of the box Natsume looks peaceful holding Yūjinchō (the book of friends) sitting on a tree as Madara (Nyanko-sensei) peeks from behind. The paint and sculpt are beautifully executed. Natsume stands at 180 mm and is stated as 1/8 scale. If you do place Natsume next to another 1/8 scale figure he is a bit smaller in comparison.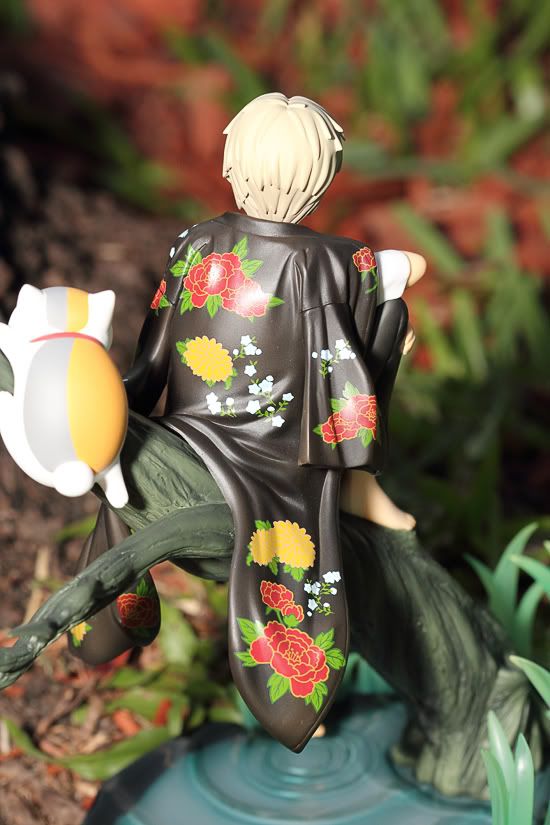 From behind you can see poor Madara (Nyanko-san) struggling to keep from falling. Natsume's beautiful patterned Kimono drapes over the tree.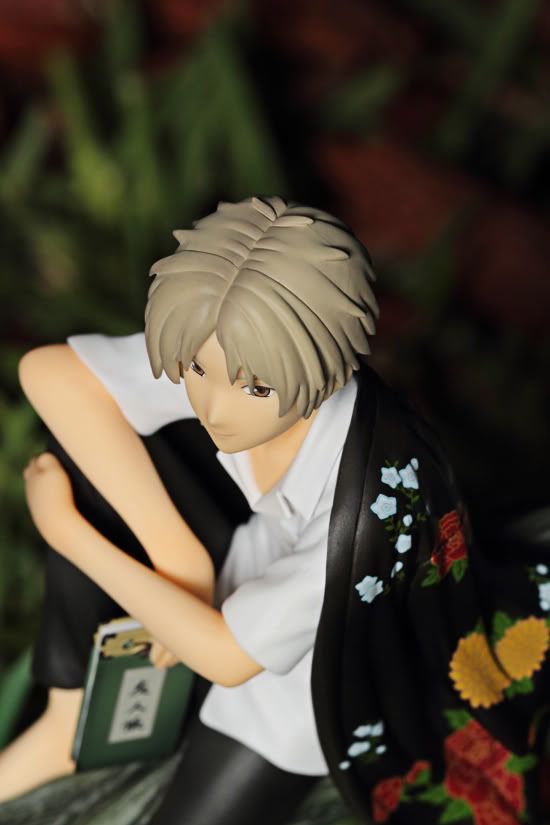 A look at Natsume and you can see his angelic peaceful face. I love his expression.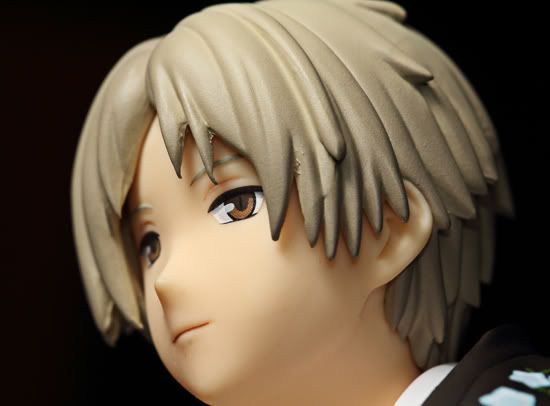 A quarter profile shot on Natsume's face. You can see his brown eyes with his long lashes. I love that his eyes are not fully open so we can see the crease in his eye lids. A closer look at his sandy blonde hair and we do see the recurring seam issue. However, displaying him at a slight angle at his full front profile hides from view those pesky seams. His hair also has a light shade to a darker shade towards the tip of his hair.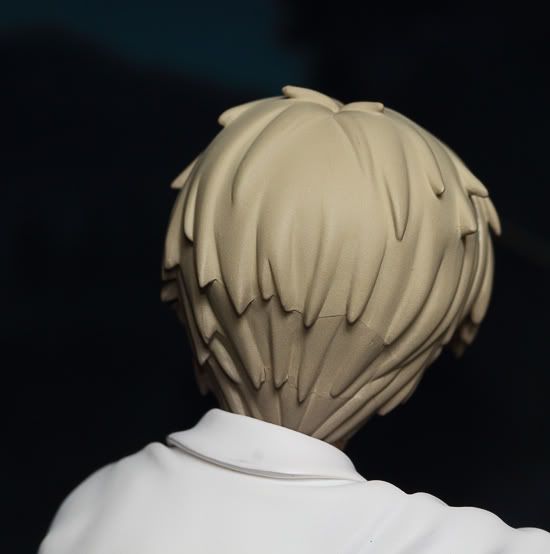 A view from the back of his hair where one can see the lighter shade mix into the darker shade.
The famous book of friends: the book which Natsume inherited from his Grandmother Reiko. In the center you see Yūjinchō written in kanji. Since inheriting Yūjinchō poor Natsume has sprits constantly chasing him since the book is a prize within their world.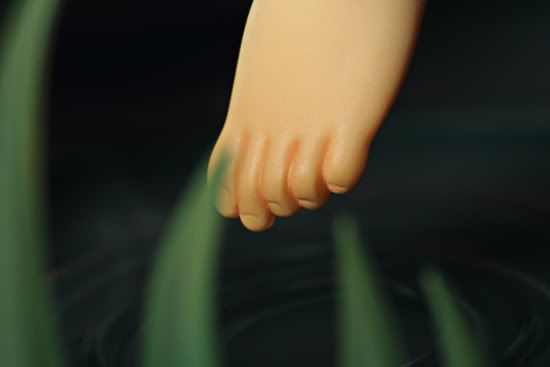 A peek at Natsume's feet and more importantly his cute toes. You can see the shading between his toes and the detail on his toe nails.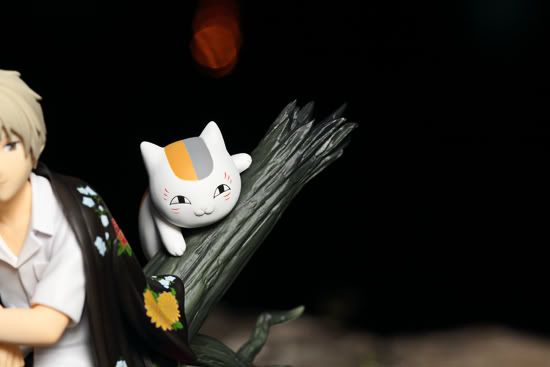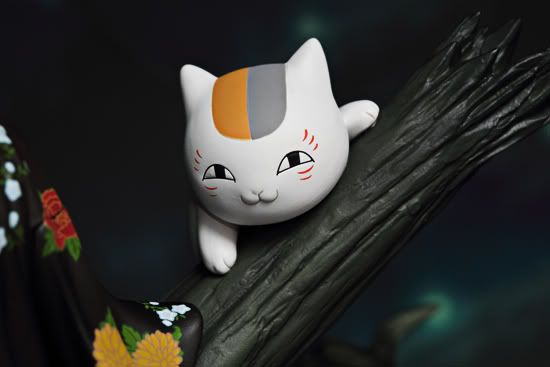 Madara (Nyanko-sensei), Natsume bodyguard. He may look adorable in his maneki neko (lucky cat) form but don't let it fool you he is a very powerful sprit.
A closer look at Madara (Nyanko-sensei) you can see the gray used to highlight his nose, mouth, and paws. I especially love how his eyes are painted.
From behind you can see Madara (Nyanko-sensei) two coat colors mustard and gray and his red collar. Poor Nyanko-sensei he can barely manage to hang on to the tree branch.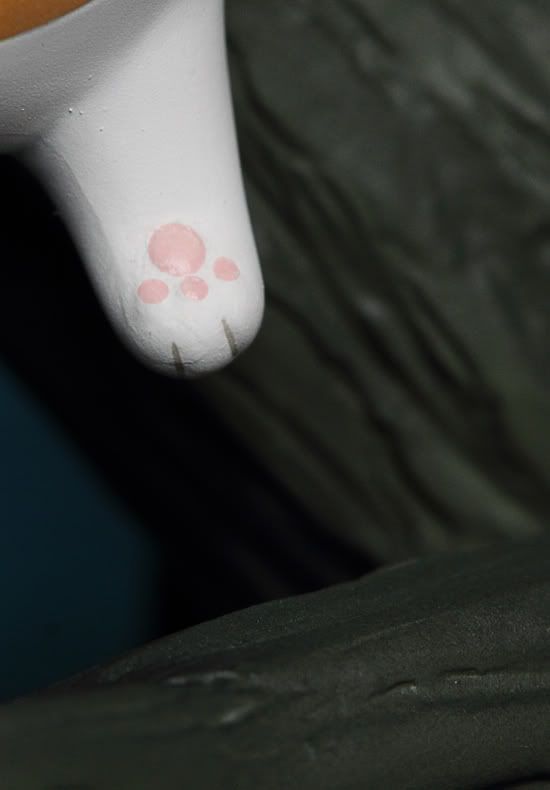 Madara (Nyanko-sensei) paw as it hangs.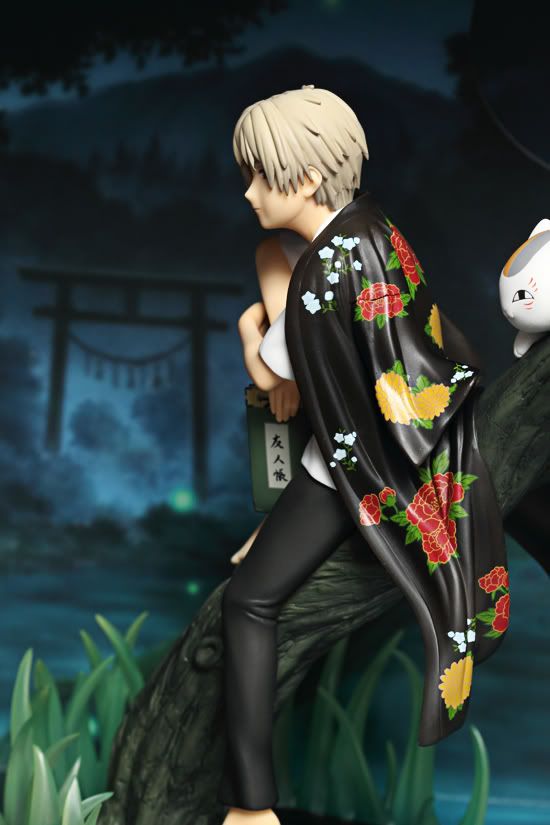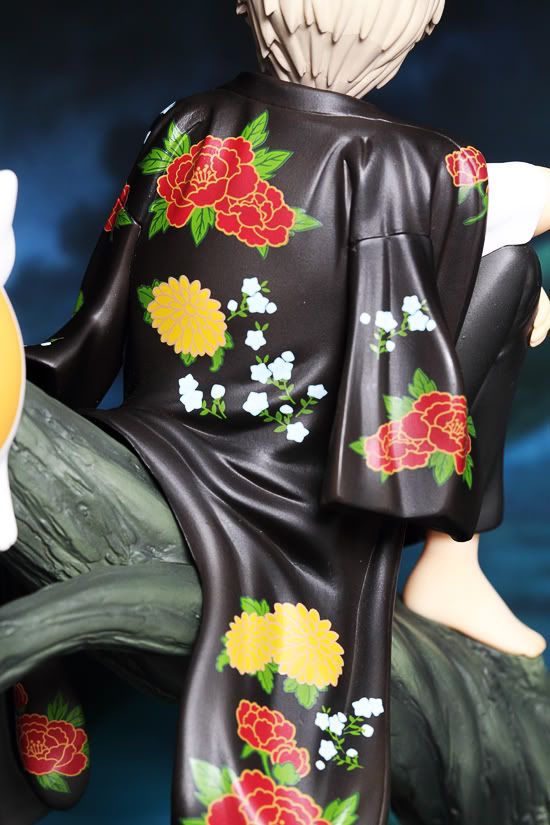 Natsume's only accessory is his Kimono. You have the option to display Natsume with his Kimono or with his regular school uniform. The Kimono looks amazing as it naturally hangs over the tree. The same color palate used for the patterned flowers as Nyanko-sensei gives the Kimono an elegant look.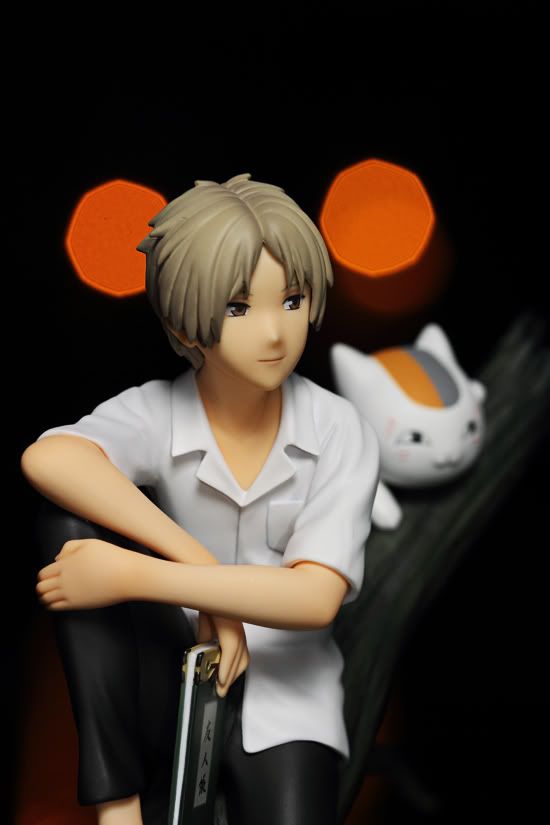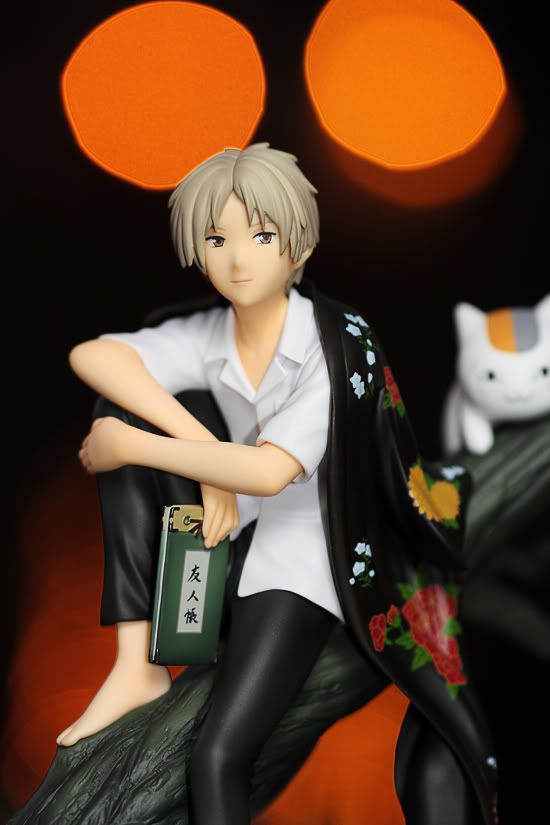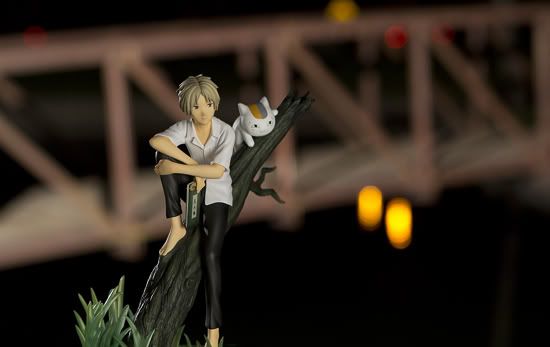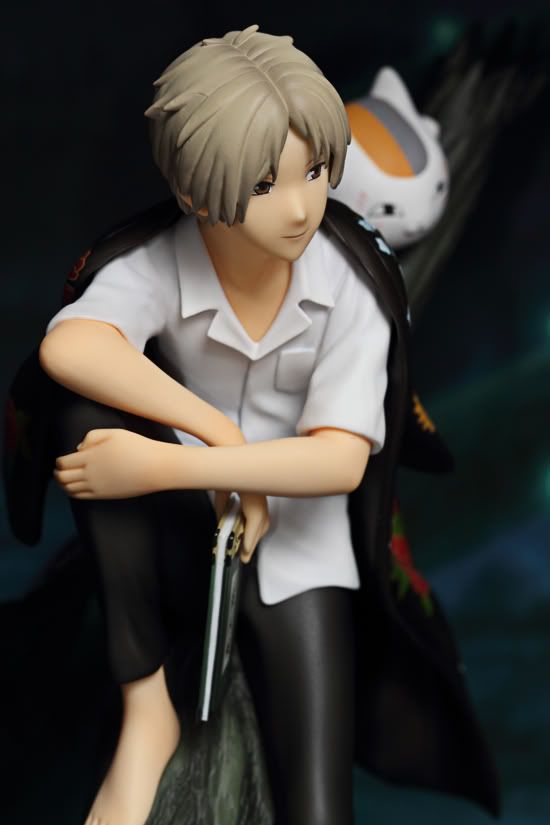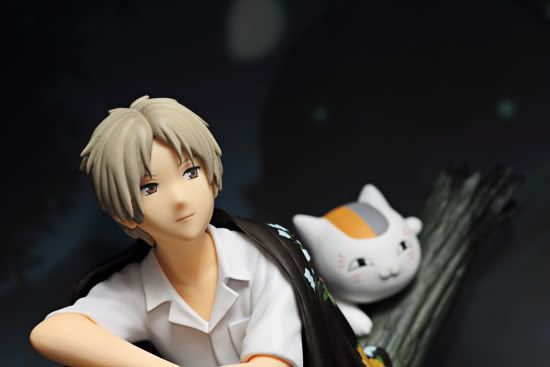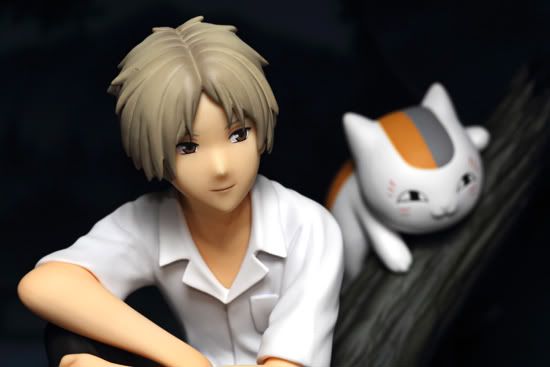 I believe Moriwaki Naoto + Mirano did an extraordinary job on ALTAiR's first boy figure in their new line. They wonderfully captured Yuki Midorikawa original illustration and character design. Though Natsume truly isn't 1/8 scale closer to 1/10 the sculpting and the painting more than make up for its scale. This is a must have for fans of the manga/anime. It is a great addition to any collection. Natsume's retail is ¥7140. Although he is sold out in the AmiAmi and Animate I found him at
HLJ
for ¥4,420. Considering that he was an exclusive I don't know how HLJ has the figure in stock but regardless it's great news. However, he's only available for overseas customers. I am very excited about ALTAiR's boy line especially with the upcoming release of Kinose Azusa. At the moment my only concern is "exclusive releases". Natsume was an exclusive release through Animate and AmiAmi while Kinosa Azusa is animate exclusive only. ALTAiR currently has three male figure released with Kinose Azusa and Ikezawa Kazuma with King Kazma coming out later this year. There is a certain duo from
Ikebukuro
that ALTAiR is going to be releasing soon and I am hoping they won't become exclusive. Before I end this review I want to thank Kristopher Eijan for taking these beautiful pictures of Natsume and Madara I could not have done this without you.